Tawas City's Trusted Source for In Home Care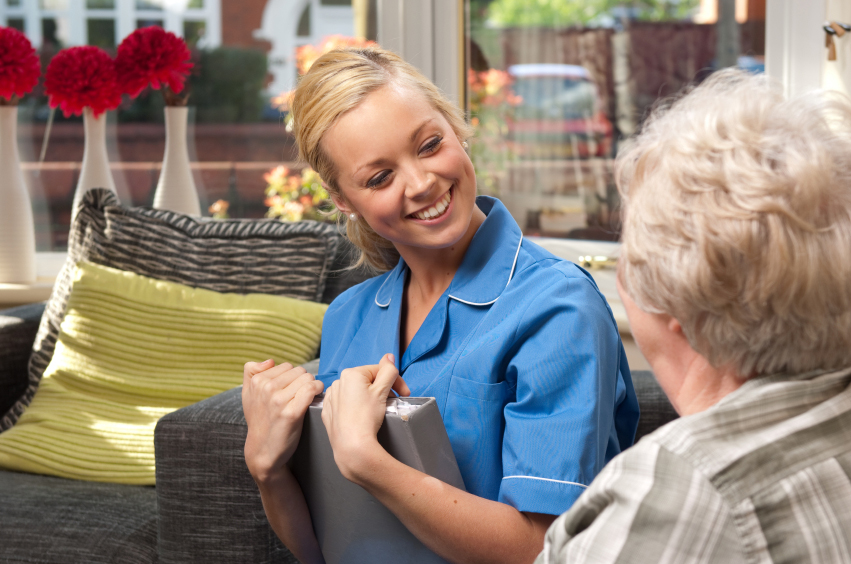 Sunrise Side Home Healthcare provides compassionate and personalized in home care services in Tawas City and surrounding areas. With Sunrise Side Home Healthcare you never have to worry about who is caring for your loved one. Our clients benefit from the consistency of having the same aide, or the same RN providing a familiar, friendly face every visit. You'll get a dedicated caregiver you can depend on.
Sunrise Side Home Healthcare can provide 24/7 daily care or help your loved one recover from a fall, surgery, or illness. We will customize the services and hours received in your home according to your specific needs. This one-to-one specialized care helps our clients feel comfortable, secure, and loved in warm and familiar surroundings. Home care, whether you choose private duty nursing care, companion care, homemaker care or respite care, offers people an opportunity to recover or age gracefully in their own homes.
Our team works with many organizations, insurance providers and carriers so you can secure home health care and private duty services at affordable rates:
Long term care insurance
Private pay
Workers' compensation insurances
Veterans Aid & Attendance
Attendant care
Reliable In-Home Care for Seniors in Tawas City, MI
Personal Care
We understand how difficult it can be for all people involved to transition a parent into accepting that they are no longer in a position to care for him or herself. When everyday activities such as bathing, getting dressed, or getting to the bathroom become difficult or unmanageable, Sunrise Side Home Healthcare Agency is there to help. Our caring, respectful caregivers help your aging/disabled parent or loved one to live an independent life in the comfort of home.
Whether you need around the clock care, or a couple hours a week, Sunrise Side Home Healthcare Agency can help. Some of our personal care assistance tasks include:
Bathing & showering assistance
Personal grooming & hygiene assistance
Assistance with dressing
Mobility assistance
Personal appearance care
Help with restroom use
Transfer assistance
Toileting & incontinence care
And much more!
Homemaking Care
Having a home health aide to help assist with these everyday tasks can instill you and your family members with confidence that your loved one is receiving the care and support he or she needs around the home. We offer flexible scheduling and customizable care plans, so you can feel great about keeping your loved one out of assisted living. Our plans allow you to be as involved in the care as you want. You choose the services, the days and the times. We will fill in the gaps providing consistent care and companionship as needed.
Our homemaking care includes:
Light housekeeping
Meal preparation
Laundry
Dusting & vacuuming
Grocery shopping
Ironing
Gardening
Mopping
Pet care
Window cleaning
Organization
Taking out the garbage
And much more...
Companion Care
Sometimes our loved ones just need someone to be there. As grown children move away and friends pass on, loneliness can factor into the overall health and wellbeing of that individual. In the case that your loved one just needs a friendly face on a regular basis, Sunrise Side Home Healthcare can provide one. Your caregiver will offer friendship, someone to talk to, and the understanding that someone is there for him or her when comfort is needed the most.
Our companion caregiver program includes:
Companionship and conversations
Medication reminders
Playing games
Writing letters
Reading books
Going for walks
Safety supervision
Scrapbooking
And much more
Respite Care
Respite care offers family members the peace of mind that a friendly face will be checking in on their loved one from time to time. This program is ideal for clients who don't necessarily need around the clock private duty care. Sunrise Side Home Healthcare Agency can provide Respite Care on a daily, weekly, or bi-weekly basis.
Our respite care includes:
Medication reminders
Light housekeeping
Bed-side care
Meal preparation & planning
Nutrition monitoring
Accompanied visits to the doctor or dentist
Mobility assistance
And much more
Tawas City's Premier Home Nursing Care Provider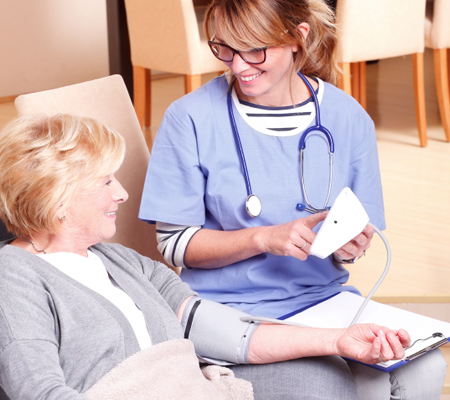 Sunrise Side Home Healthcare Agency provides a level of nursing assistance for seniors living at home. We have Registered Nurses (RNs) and Certified Nursing Assistants (CNAs) available for clients who need help with medication set-ups, diabetic care, catheter care and more.
If you choose Sunrise Side Home Healthcare Agency for in-home nursing assistance, we start with a free in-home consultation by one of our Registered Nurses. He or she will visit the client's home to discuss and design a personalized plan of care with the client and/ or family member.
This allows us to evaluate the client's needs and select the proper caregiver we feel would best suit the individual. Our nurses provide direct care and education to our clients as well as managing, observing, and evaluating our clients' care. Safety is our first priority.
Our In-Home Nursing Services Include:
Supervision of home health aides/CNA's
Medication set-ups
Diabetic care and education
Vital signs monitoring
Mobility/transfer training
Client satisfaction surveys
Catheter care
Testimonials:
"Sunrise Side Home Healthcare Agency did an outstanding job taking care of my parents. I would highly recommend them to anyone." Kim G.*
"Our home health aide was there for our family during difficult times and I appreciate everything Sunrise Side Home Healthcare Agency has done for us." Paula S.*
---
All Private Duty Services from Sunrise Side Home Healthcare Agency can be combined or customized to provide the best care possible for your loved one.
Speak to a Healthcare Specialist!