Senior Respite Care Services in Oscoda, MI
Flexible respite care for seniors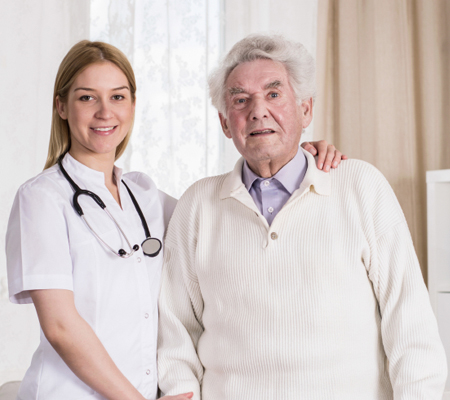 Respite care offers family members the peace of mind that a friendly face will be checking in on their loved one from time to time. This program is ideal for clients who don't necessarily need around the clock private duty care. Sunrise Side Home Healthcare Agency can provide Respite Care on a daily, weekly, or bi-weekly basis.
If you are the primary caregiver, respite care can give you the break you need to run errands, go to the doctor, or just get some time to yourself- without worrying about leaving your loved one home alone. Allowing yourself "me" time by including Respite Care from Sunrise Side Home Healthcare Agency will help reduce your stress level and allow you to recharge when you need it most. Whatever your senior care need is, we can help.
Our Respite Care includes:
Medication reminders
Light housekeeping
Bedside care
Meal preparation and planning
Nutrition monitoring
Accompanied visits to the doctor or dentist
Mobility assistance
And much more…
When a loved one can no longer live independently, Sunrise Side Home Healthcare is there. We provide families peace of mind knowing aging gracefully in-home is possible.
All Private Duty Services from Sunrise Side Home Healthcare Agency can be combined or customized to provide the best care possible for your loved one.
Speak to a Healthcare Specialist!